WarnerMedia ha publicado un nuevo avance con subtítulos en ingles para la cuarta temporada de la adaptación a anime de la novela ligera DanMachi: Is It Wrong to Try to Pick Up Girls in a Dungeon? (Dungeon ni Deai wo Motomeru no wa Machigatteiru Darou ka?) de Fujino Ōmori y Suzuhito Yasuda, así también dio a conocer al equipo de producción.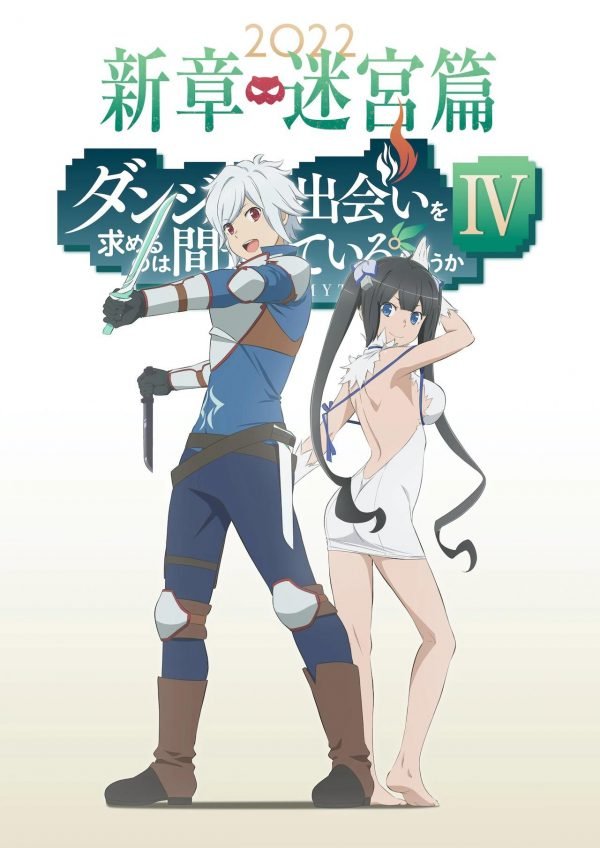 Los miembros de producción que regresan incluye al director Hideki Tachibana, el supervisor de guion de la serie Hideki Shirane, el diseñador de personajes Shigeki Kimoto, el director de sonido Jin Aketagawa, el compositor musical Keiji Inai, las productoras EGG FIRM y SB Creative, y el estudio de animación J.C. Staff. Además, el autor original Fujino Ōmori se une formalmente al personal del anime como supervisor de guion junto a Shirane.
Anteriormente se anunció que esta nueva temporada se estará emitiendo tanto en televisión abierta como en plataformas de streaming online en Japón en el 2022, y estará cubriendo el "Arco del Laberinto" (Labyrinth Arc). Aún no hay una fecha exacta de su estreno.