Desde que se anunció el programa de retrocompatibilidad de juegos en el Xbox One en el E3 del 2015, hasta la fecha se han integrado más de 600 títulos del Xbox 360 y del Xbox Orginal a nuestra librería, ofreciendo horas y horas de juegos sin tener que pagar más por ese juego que ya hemos comprado, ya sea en forma física o a través de la tienda digital de Xbox.
Lamentablemente, el día de hoy llega los últimos juegos del Xbox Original y del Xbox 360 al programa de retrocompatibilidad, así como juegos mejorados para el Xbox One X. Así lo ha anunciado Microsoft en su sitio oficial.
Después de esta semana, no tenemos planes de agregar títulos originales de Xbox o Xbox 360 al catálogo en Xbox One
Esta decisión se ha tomado por que el equipo de desarrollo que quiere centrarse en la nueva consola de nombre código Project Scarlett, la cual se anunció este fin de semana en la conferencia de Xbox, y ofrecer en su lanzamiento todos los juegos de las tres generaciones de consolas en ella, es decir, que podrás jugar juegos del Xbox OG, 360 y One en Scarlett, y estos estarán aprovechando el poder de la consola para ofrecer mejor estabilidad en muchos de los juegos, tal y como lo hace el Xbox One con juegos de anteriores generaciones.
Ahora hemos cambiado nuestro enfoque para ayudar a que los juegos que te encantan en Xbox One sean compatibles con el futuro hardware de Xbox.
Aquí esta la lista de los últimos juegos que se agregaran al programa: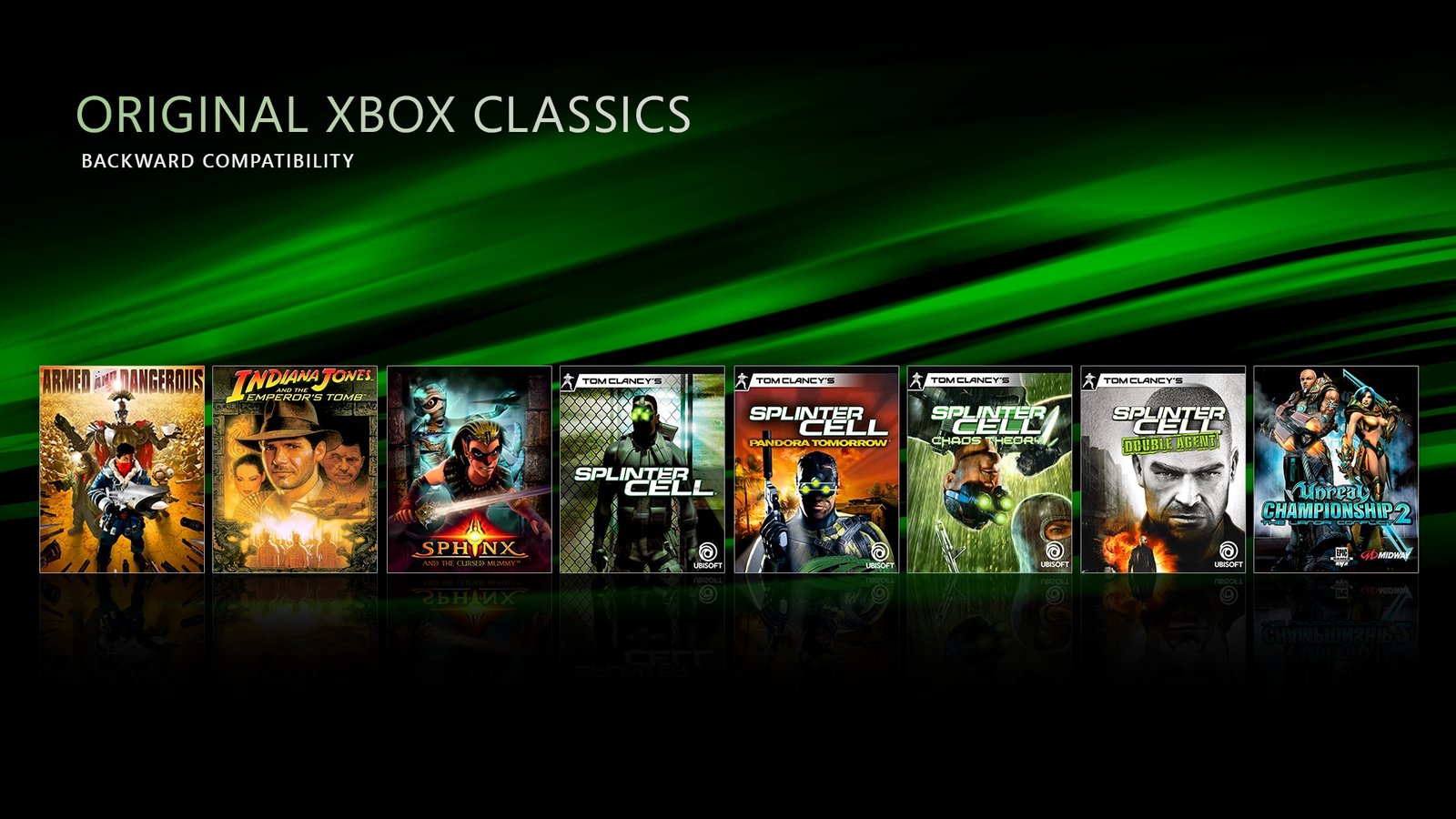 Todos estos clásicos del OG Xbox tomarán ventaja del poder del Xbox One, mostrando 4x veces el conteo de pixeles en el Xbox One y Xbox One S, y 16x veces en el Xbox One X para resoluciones de 4K Ultra HD. Estos juegos estan disponibles para jugarlos directamente del disco y podrás adquirirlos digitalmente en la Microsoft Store más tarde esta semana.
Así también han agregado los siguientes DLC como una actualización gratuita para algunos juegos del OG Xbox de manera gratuita.
Armed and Dangerous
Star Wars Battlefront:
Star Wars Battlefront II:

Expansion Pack (4 new maps, 1 new hero: Kit Fisto and 1 new villain: Asajj Ventress)
New mode: Kashyyyk Assault

Star Wars: Knights of the Old Republic:

Equipment store: Yavin Station

Star Wars Republic Commando
Tom Clancy's Splinter Cell 3

Mission Packs: Kola Cell, Vselka Infiltration, and Vselka Submarine

Tom Clancy's Splinter Cell Pandora Tomorrow

2 Map Packs (split-screen multi-player maps): Federal Bank and River Mall

Tom Clancy's Splinter Cell Chaos Theory

2 Mission Packs (split-screen co-op missions): Nuclear Plant and UN Headquarters
2 Map Packs (split-screen multi-player maps): Polar Base and Steel Squat
Los siguientes títulos serán mejorados cuando se jueguen en un Xbox One X, mostrando un mayor conteo de pixeles y unos gráficos más detallados.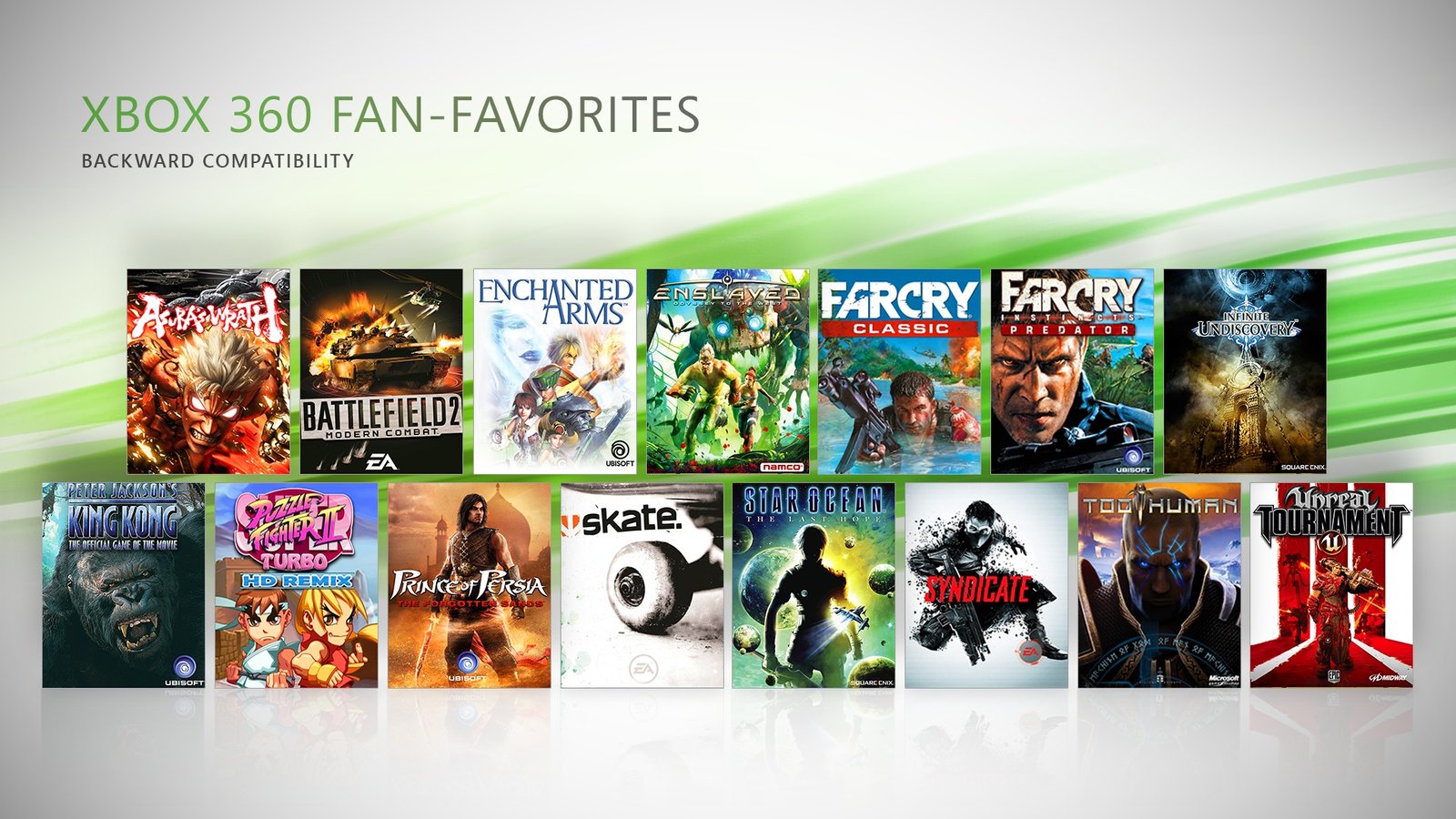 Y por último tenemos aquí la lista de los 15 juegos de Xbox 360 que se unirán al programa de retrocompatibles esta semana.