NIS America anunció que estarán localizando el juego de The Alliance Alive HD Remastered fuera de Japón, con fecha estimada para la temporada de otoño de 2019 en el Nintendo Switch, PC y Playstation 4. El juego se dio a conocer hace unos días para el mercado nipón.
Una era de oscuridad ha caído sobre el mundo. La Corriente Oscura, un evento cataclísmico causado por el surgimiento de los Demonios, ha diezmado a la población y dividido la tierra en regiones separadas, dejando a los sobrevivientes sometidos por los Señores Supremos. Para reclamar su hogar y liberar a su gente, una asociación de héroes se unirá para crear una revolución. Explora diversos reinos, adquiere nuevas habilidades en el fragor de la batalla y forma alianzas para enfrentarte a los Demonios.
El juego original de The Alliance Alive se lanzó en Japón en el 2017 y en nuestra región el año pasado para Nintendo 3DS. Fue uno de los más recientes JRPG desarrollado por Cattle Call, quienes se les conoce por su trabajo en Dragon Quest IV, Arc the Lad: Twilight of the Spirits, Arc the Lad: End of Darkness, Metal Max 3, 4, 2 de carga, y Xeno y The Legend of Legacy.
La tienda en linea de NIS America estará vendiendo una edición limitada del juego para el Nintendo Switch y para el Playstation 4 que incluye una copia del juego, 9 muñecas de papel, el Sountrack del juego, un libro de arte y una caja de colección.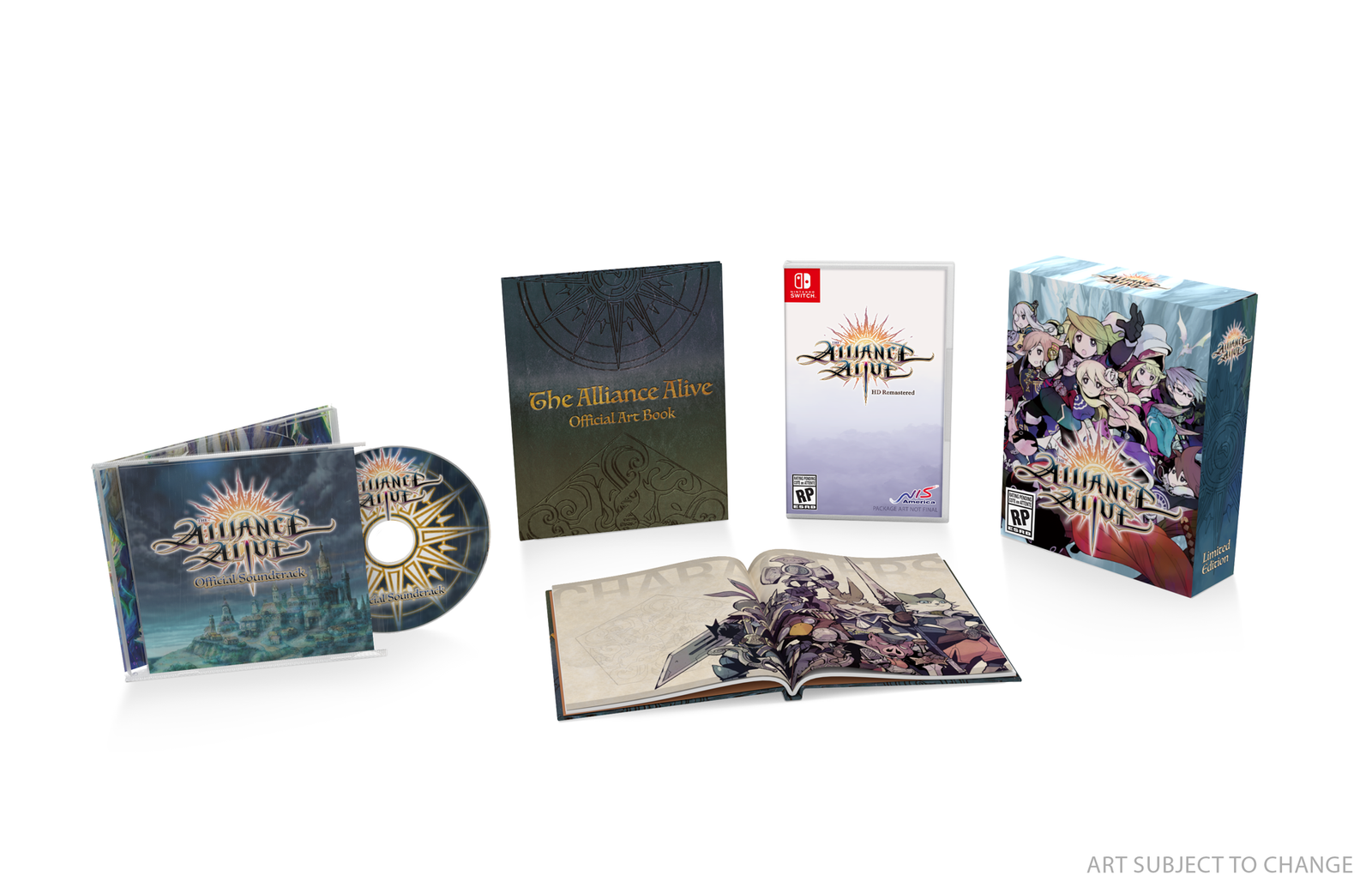 The Alliance Alive HD Remastered estará en manos de FuRyu, y NIS America se encargará de publicar el juego. Puedes ver su sitio oficial aquí.