El sitio oficial para la adaptación animada de las novelas ligeras escritas por Zappon e ilustradas por Yasumo, Banished from the Hero's Party, I Decided to Live a Quiet Life in the Countryside (Shin no Nakama ja Nai to Yuusha no Party wo Oidasareta node, Henkyou de Slow Life suru Koto ni Shimashita), ha anunciado que la segunda temporada del anime ya está en producción. Tanto detalles de la serie, así como fecha de estreno se estarán anunciando más adelante.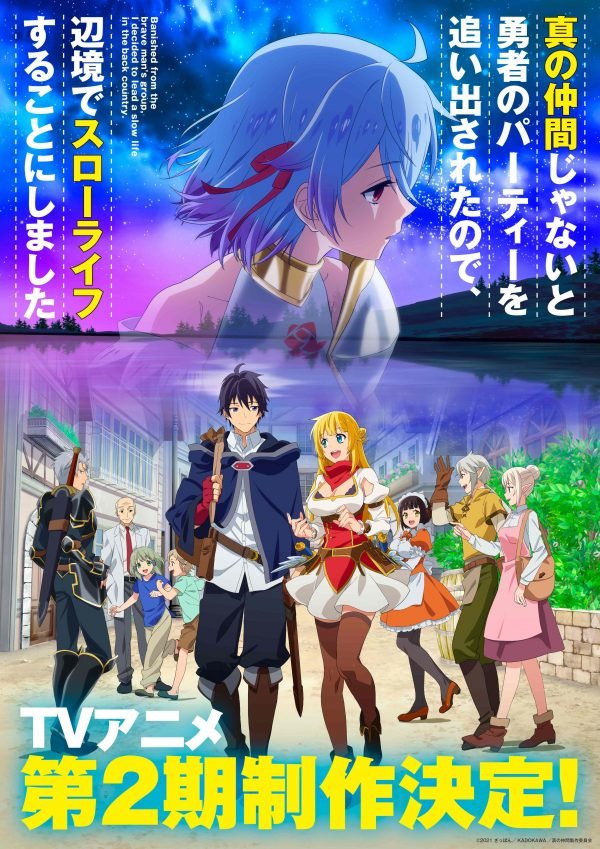 El escritor de la franquicia original, Zappon comentó sobre el anuncio:
¡Segunda temporada! ¡Segunda temporada! ¡Segunda temporada! ¡Estoy tan feliz! Por supuesto, tras ver el último episodio de la primera temporada, realmente esperaba ver una continuación, pero… Realmente no es algo que dependa del autor original. Esto es gracias a todas las personas que disfrutaron del anime. ¡Muchas gracias! Continuaré participando con el equipo de producción en la parte de la historia para esta segunda temporada, y asegurar que sea una serie interesante. Estaré muy feliz si nos continúan apoyando como hasta ahora.
Para celebrar el anuncio, Yasumo (el artista de las novelas ligeras), Masahiro Ikeno (encargado de la adaptación a manga) y Ruriko Watanabe (encargada del diseño de los personajes) compartieron unas ilustraciones.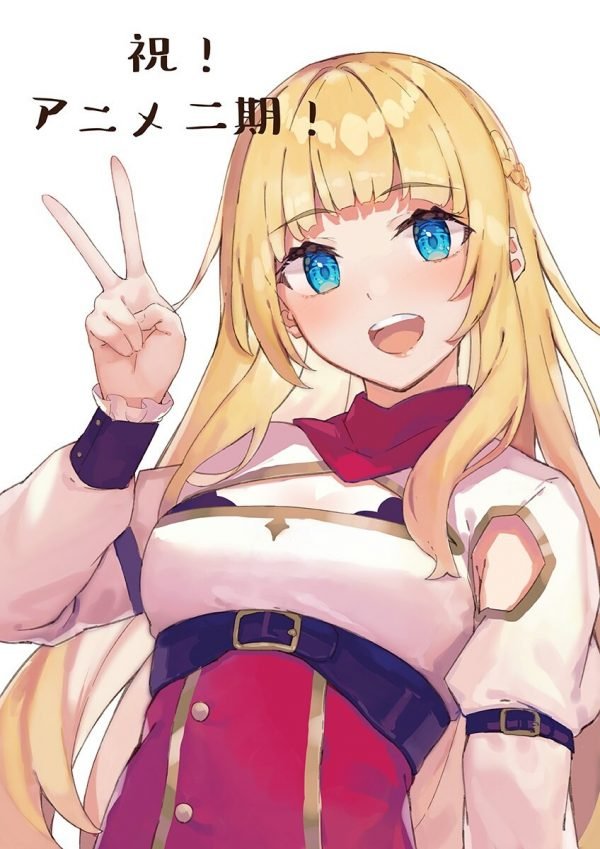 La primera temporada se emitió en Otoño de 2021 (Octubre-Diciembre) con un total de trece episodios. La obra orginal escrita por Zappon e ilustrada por Yasumo se publica a través de la editorial Kadokawa desde junio de 2018 y cuenta hasta la fecha con 10 volúmenes. La adaptación a manga de la mano de Masahiro Ikeno se publica desde mayo de 2018 y cuenta ya con 9 volúmenes.