Este verano se estrena al fin la segunda temporada de la adaptación a anime del manga Made in Abyss de Akihito Tsukushi, que llevará como titulo The Golden City of the Scorching Sun (Made in Abyss: Retsujitsu no Ōgonkyō), continuación directa de la película Made in Abyss: Dawn of the Deep Soul.
Es por ello que el sitio oficial de la adaptación animada, a publicado un nuevo trailer promocional en el que nos presenta a un nuevo personaje: Faputa, la princesa de Narehate. El video también revela el tema musical de apertura titulada "Katachi" por Riko Azuna y anuncia el tema musical de clausura que será "Endless Embrace" por MYTH&ROID.
También se confirma que el reparto principal estará de regreso para esta segunda temporada; Miyu Tomita como Riko, Mariya Ise como Reg, y Shiori Izawa como Nanachi.
Los nuevos miembros que se integran al reparto para los nuevos personajes son Misaki Kuno como Faputa, Yuka Terasaki como Vueko, Hiroaki Hirata como Wazukyan, Mitsuki Saiga como Belaf, Kimiko Saito como Muugi, Hiroki Goto como Majikaja, Kana Ichinose como Maaa y Ryota Takeuchi como Gaburoon.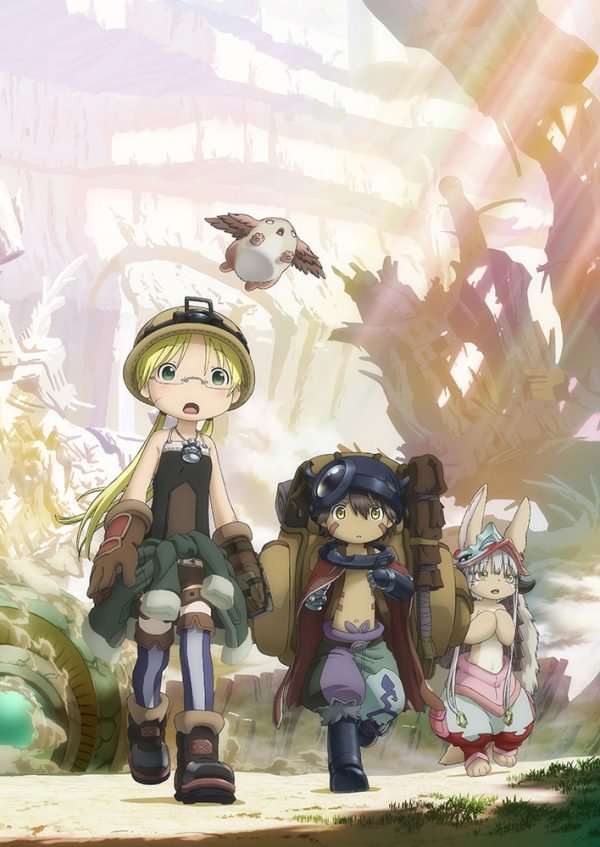 Sinopsis de Made in Abyss:
En la historia de Made in Abyss, un enorme sistema de pozos y cuevas llamado "Abismo" es el único lugar inexplorado del mundo. Extrañas y maravillosas criaturas residen en sus profundidades, y está lleno de preciosas reliquias que los humanos actuales no pueden hacer. Los misterios del Abismo fascinan a los humanos, y se dirigen hacia abajo para explorar.
Quienes se aventuran en el foso son conocidos como "Cave Raiders". Una pequeña niña huérfana llamada Riko vive en el pueblo de Ōrth al borde del Abismo. Su sueño es convertirse en una Cave Raider como su madre y resolver los misterios del sistema de cuevas. Un día, Riko comienza a explorar las cuevas y descubre un robot que se parece a un niño humano.
Made in Abyss: The Golden City of the Scorching Sun se emtirá en julio de 2022.