Por medio de un boletín de prensa y un trailer, Sega ha dado a conocer nuevos detalles sobre la colección de juegos remasterizados de Sonic the Hedgehog, titulado Sonic Origins, en donde dan a conocer su contenido, ediciones, fecha de lanzamiento y plataformas en el que estarán llegando.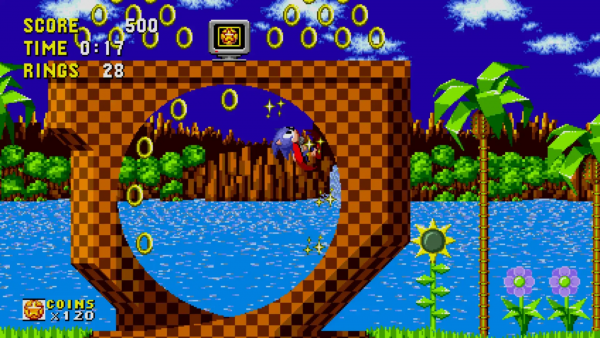 Esta recopilación incluye 4 títulos clásicos de Sonic que son Sonic the Hedgehog, Sonic the Hedgehog 2, Sonic the Hedgehog 3 & Knuckles, y Sonic CD, todos remasterizados para las consolas modernas con segmentos animados, misiones, museo y modos de juego Clásico y Aniversario para cada título.
El modo clásico permite a los jugadores experimentar la presentación 4:3 de los juegos originales, con vidas y finales de juego limitados, mientras que el modo aniversario les brinda a los jugadores vidas ilimitadas y una visualización de pantalla completa.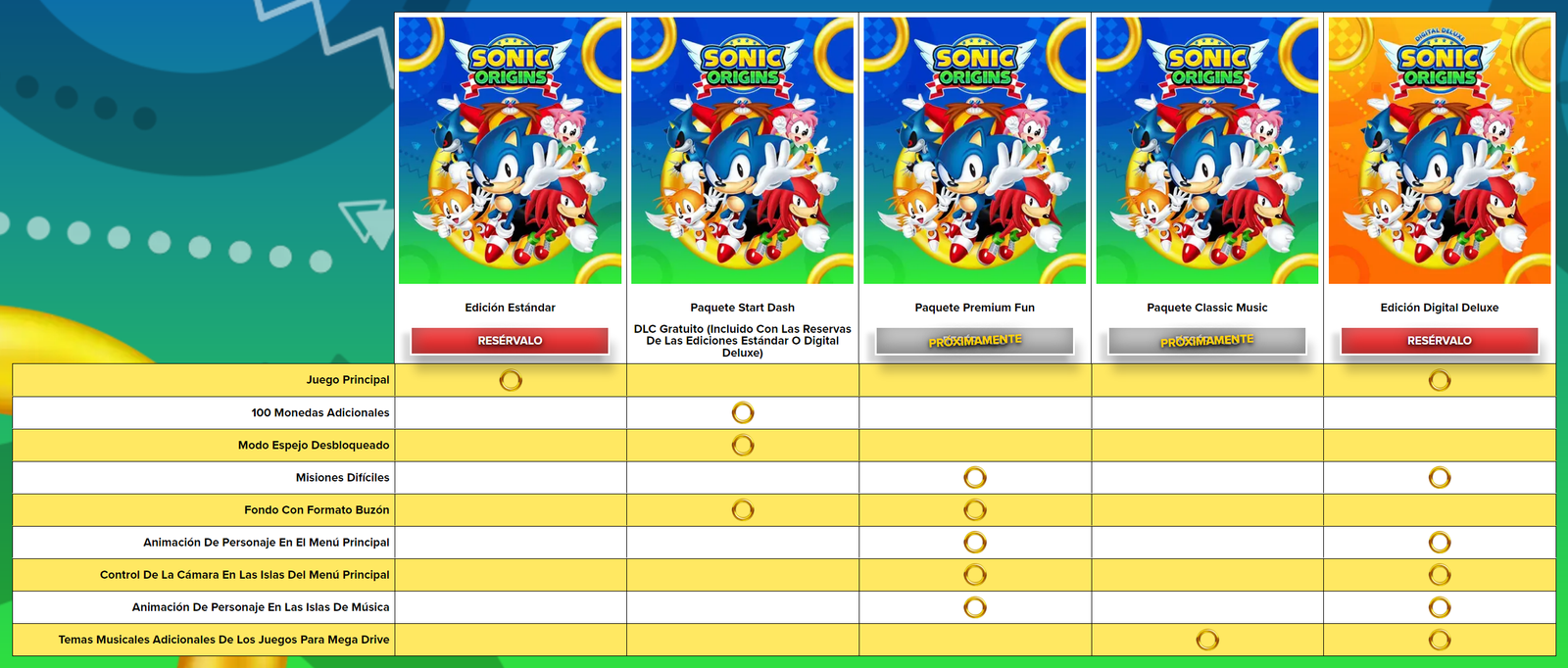 Sonic Origins contará con dos versiones, la Standard que solo incluye el juego por $39.99, USD, y la Digital Deluxe de $44.99 USD. Si pre-ordenan el juego, ambas versiones incluirá un bonus de 100 monedas, el modo espejo desbloqueado y fondos personalizados cuando se juegue en modo clásico.
La Digital Deluxe incluye ademas:
Dificultad difícil para las misiones
Fondos personalizados
Animación de personaje en el menú principal
Control de cámara de las islas en el menú principal
Animación de personaje en el menú de música
Temas musicales adicionales de los juegos de Mega Drive
Por el momento esta colección sólo esta anunciado de forma digital.
Sonic Origins estará disponible el 23 de junio, casualmente es la fecha en que el erizo azul se dio a conocer al mundo. Este estará disponible en el Nintendo Switch, PlayStation 4, PlayStation 5, Xbox One, Xbox Series X|S y PC por Steam y Epic Games Store.