Xbox ha dado a conocer todo los títulos que estarán llegando durante la segunda mitad del mes de agosto, en la que destaca los juegos de Immortality, Tinykin e Immortals Fenyx.
16 de agosto
Coffee Talk (Cloud, Consola, y PC)
23 de agosto
Midnight Fight Express (Cloud, Consola, y PC)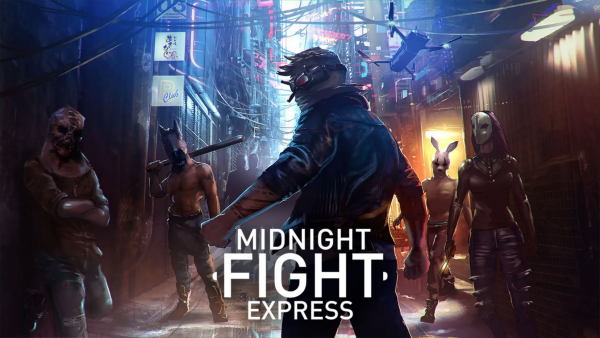 25 de agosto
Exapunks (PC)
Opus: Echo of Starsong – Full Bloom Edition (Consola y PC)
30 de agosto
Commandos 3 – HD Remaster (Cloud, Consola y PC)
Immortality (Cloud, PC, Xbox Series X|S)
Immortals Fenyx Rising (Cloud, Consola y PC)
Tinykin (Consola y PC)
DLC / Actualizaciones
Naraka: Bladepoint – Showdown – Ya disponible
Showdown es la campaña cooperativa para Naraka: Bladepoint que está ya disponible de manera gratuita para todos los jugadores de Xbox One y Series X|S vía Xbox Game Pass. Los jugadores harán equipo, pelearán contra feroces enemigos y mejorarán a sus héroes para enfrentarse a desafíos con dificultades diversas.
Sea of Thieves: A Hunter's Cry – 18 de agosto
¡Un rescate está en marcha! Navega hacia Sea of the Damned para unir fuerzas con otras tripulaciones, alcanzar la cima de una taberna retorcida y transformada, y salvar a Merrick en A Hunter's Cry, ¡la sexta aventura por tiempo limitado de Sea of Thieves, que se llevará a cabo del 18 de agosto al 1 de septiembre!
Xbox Touch Controls
Para los suscriptores de Xbox Game Pass Ultimate, se han añadido la opción de control touch a 16 juegos más, los cuales están disponibles vía Xbox Cloud Gaming.
Chorus
Paw Patrol The Movie: Adventure City Calls
Coffee Talk
Skate
Dragon Age 2
Star Wars: Squadrons
Dragon Age Origins
Super Mega Baseball 3
Floppy Knights
TMNT Shredder's Revenge
Matchpoint Turbo
Golf Racing
MLB The Show 22
Turnip Boy Commits Tax Evasion
My Friend Peppa Pig
Two Point Campus
Los que abandonan el servicio
Como pasa cada mes, estos títulos son los que abandonan el servicio el día 31 de agosto. Si deseas conservar alguno, puedes adquirirlo con un 20% adicional.
Elite Dangerous (Cloud y Consola)
Hades (Cloud, Consola y PC)
Myst (Cloud, Consola y PC)
NBA 2K22 (Cloud y Consola)
Signs of the Sojourner (Cloud, Consola y PC)
Spiritfarer (Cloud, Consola y PC)
Twelve Minutes (Cloud, Consola y PC)
Two Point Hospital (Cloud, Consola y PC)
What Remains of Edith Finch (Cloud, Consola y PC)
World War Z (Cloud, Consola y PC)