Xbox ha dado a conocer todos los juegos que se estarán integrando al servicio de Xbox Game Pass durante el mes de noviembre para Consola, PC y Streaming.
A partir de hoy 9 de noviembre, ya podemos descargar el juego de Gears Tacticts (Android & Consola), el día 10 de noviembre llegan Destiny 2: Beyond Light (Android & Consola), Planet Coaster: Console Edition (Android & Consola), y Tetris Effect: Connected (Consola & PC).
El día 12 de noviembre estará disponible Final Fantasy VIII Remastered (Consola & PC), Gonner2 (Android), y Streets of Rogue (PC). Para el día 17 de noviembre tenemos Ark: Survival Evolved: Explorer's Edition (Android, Consola & PC), y Halo 4 (PC). Y por último tendremos River City Girls (Android, Consola & PC), y Star Renegades (Android & Consola) para el 19 de noviembre.
Noviembre también es el mes en donde el servicio de EA Play se integra a Xbox Game Pass, lo que se traduce que más de 60 juegos publicados por Electronic Arts estarán disponibles de forma inmediata en tu consola para poder descargarse a partir del día de mañana 10 de noviembre. Juegos como FIFA 20, Titanfall, y Need for Speed Heat, estan incluidos, así como las franquicias de Battlefield, Mass Effect, Skate, y The Sims.
Ese mismo día, varios juegos de EA estarán disponibles para el servicio de Cloud Gaming en Android, los cuales son Madden 20, Unravel two, The Sims 4, Dragon Age Inquisition, Mass Effect Andromeda, Plants vs Zombies Garder Warfare 2 y Mirror Edge Catalyst.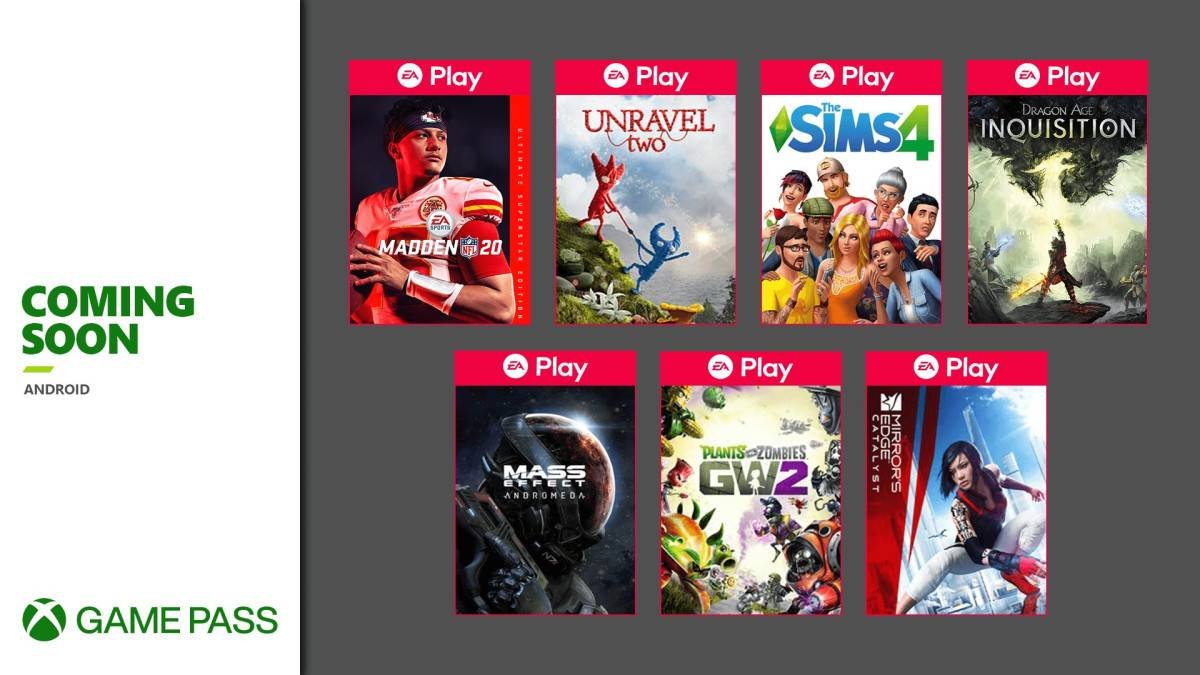 Para el día 15 de noviembre, quienes cuenten con una membresía de Xbox Game Pass Ultimate o solo el Xbox Game Pass para PC, podrán tener acceso a todos los juegos de EA por medio de la EA Desktop app que se encuentra en beta.
Y por último tenemos los juegos que abandonarán el servicio de Xbox Game Pass a partir de este 16 de noviembre. Recuerda que si quieres adquirir uno para tenerlo para siempre, cuentas con un descuento del 20% adicional. Los juegos que se van son Darksiders III (Consola & PC), Munchkin (Consola & PC), The Talos Principle (Consola & PC), y Tracks: The Train Set Game (Consola & PC).
Vía: Xbox Wire