El sitio oficial para la adaptación animada del manga Ijiranaide, Nagatoro-san (Don't Toy with Me, Miss Nagatoro) de Nanashi, ha anunciado que su segunda temporada empezará a emitirse en enero de 2023 con el titulo de Ijiranaide, Nagatoro-san 2nd Attack (Don't Toy with Me, Miss Nagatoro 2nd Attack), también reveló al elenco, el equipo de producción y un nuevo poster promocional.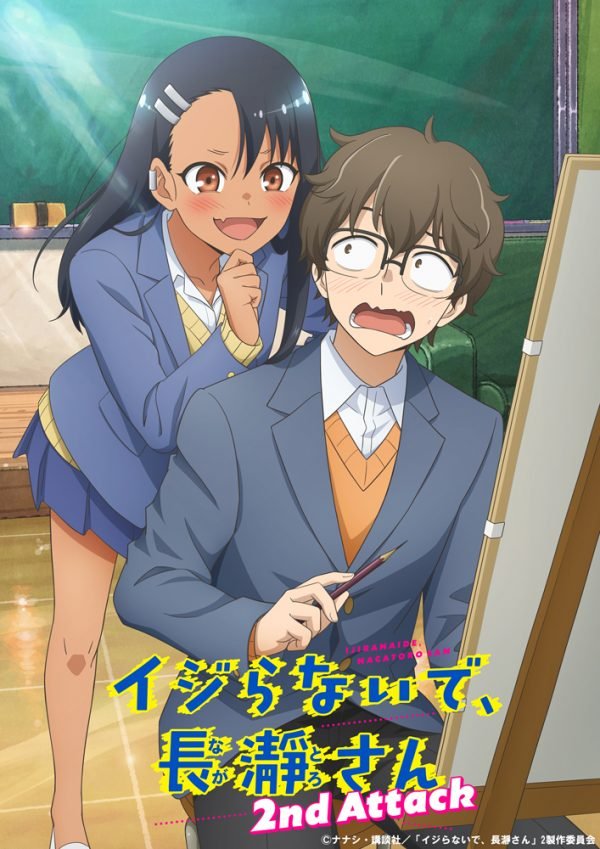 El elenco de la primera temporada está de regreso, y esto incluye a Sumire Uesaka como Nagatoro, Daiki Yamashita como el Senpai, Mikako Komatsu como Gamo-chan, Aina Suzuki como Yosshii, Shiori Izawa como Sakura, y Nana Mizuki como la Presidenta.
En cuanto al equipo de producción tenemos que Shinji Ushiro (Yōkai Watch) será el director del anime ahora en el estudio de animación OLM. Taku Kishimoto (ERASED, 2019's Fruits Basket, Haikyu!!) regresa como el compositor de la serie. Misaki Suzuki (sub-diseñador de personaje en Lupin the Third: Part 5, Tari Tari) como diseñador de personajes, y Gin (Busted Rose) de Pop Team Epic como compositor de la música, también retornan a trabajar en este proyecto.
La primera temporada del anime se emitió en abril de 2021 por la plataforma de Crunchyroll, la cual contó con además con doblaje latino.