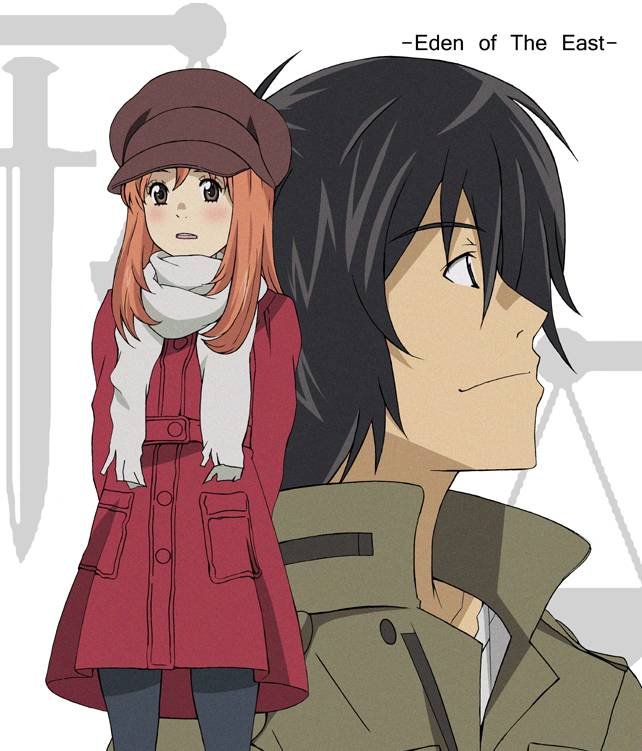 Aquí les traigo el segundo trailer de las dos películas de esta gran serie que se estrenó el 9 de Abril del 2009 llamada "Higashi no Eden" (El Eden del Este), serie creada por el Estudio Production I.G., dirigida y escrita por Kenji Kamiyama (Ghost in the Shell) y con el arte de Chika Umino (Honey and Clover).
"The King of Eden" será la primera película y continuará la trama de la serie, la cual esta fechada para este 28 de Noviembre y la segunda película, "Paradise Lost" para el 9 de Enero del próximo año.
Para los que no han visto la serie se las recomiendo ampliamente y para que se den una idea aqui les dejo una breve sinopsis de la serie patrocinada por Wikipedia y el trailer por Youtube. Enjoy!
Sinopsis
En el año 2010 varios misiles impactan en zonas deshabitadas de Japón ocasionando daños estructurales sin pérdidas humanas, este acto terrorista se le conoce posteriormente como el Lunes Descuidado, el cual produce una reacción muy enajenada por parte de las autoridades y la población, la secuencia de eventos comienza a partir del tiempo transcurrido después de los ataques, en el que la historia se centra en la joven Saki Morimi, una estudiante japonesa que se encuentra de vacaciones en América para celebrar su graduación, por una sucesión de eventos inesperados termina involucrada con un joven que ha perdido la memoria y responde al nombre encontrado en su pasaporte, Takizawa Akira, quien posteriormente procura recuperar su identidad y esclarecer el enigma detrás de su papel como miembro de un grupo de individuos seleccionados por una entidad que se hace llamar Mr.Outside para ejecutar un plan de acción con el fin de "salvar" a Japón.